Prepent: 40 daily reminders to change for good and go into a new year, better. read more/subscribe
Sep. 8
Day 14 of 40:
I can remember it like it was yesterday when in truth this teaching was delivered over 25 years ago in Jerusalem and Reb Shlomo Carlebach has been dead for almost 20. "You're got a rip in your pants?" Reb Shlomo asked a room full of followers and curious visitors (like me) in the basement of a synagogue in Jerusalem – 'fix it right away, on the spot. Not just because you can't look like that on the street – but because every time you fix something you fix everything.'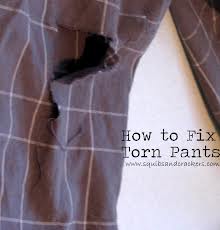 Prepent day 14. Before tackling the big obstacles to happiness that lurk over my shoulder and could and should be addressed at this time of year – what are the more mundane little fixes on the way to happiness that I can do today. Symbolic gestures towards responsibility and wellbeing.
My alarm clock. Somehow got set up with a dual alarm at midnight. Goes on for five minutes. I've tried to figure out how to turn it off but wasn't able to and each night, if in bed or still working, it has been going off, and I go and manually turn it off, thinking – I got to change the setting, if only I knew where the manual was for this fancy little alarm clock that is not intuitive at all like most of its kind.
Early this morning I check the brand name, go online to find it and download the user manual, and figure out how to turn off the alarms. So simple. Now I know. Problem – fixed. No more buzz at midnight. Maybe a bit more peace. Onwards to the next change mission. One fix at a time. Fix one thing you fix the world.
Repeat or repair?