Prepent: 40 daily reminders to change for good and go into a new year, better. read more/subscribe
34 of 40
Sep 29/Elul 4
There is this mystical prayer that entered the synagogue liturgy for Yom Kippur about a 100 years ago, recited just before Kol Nidrei, and only by men. It's called Tefillah Zaka – the Pure Prayer. It's mostly about our evil inclination and how we mess up – but it's mostly about sexual guilt, including wasting semen. Here's the prayer in Hebrew.
I have a vivid memory of being in shul with my father and brothers on the eve of Yom Kippur  – around age eleven or twelve – actually paying attention to the words for the first time (they are mumbled quietly by all men present) and suddenly getting that ALL the men around me were repenting for sexual sins and wasted semen. Wow. You mean – it's not just me???
(And, I'll confess, it was a very arousing moment. But that's for a different discussion.)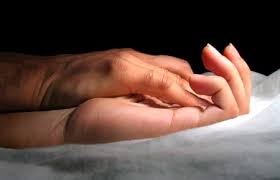 So let's face it. Sex is a favorite on the top five lists of sins and guilt and causes of regret and wishful thinking. With just 5 days to go before Yom Kippur – let's go there.
I'm not interested in puritanical prayers that define the body and its acts and fluids as dirty – but I am interested in a process that will render all that's sexual more healthy, sacred, balanced, caring, nourishing.
Single? Married? Happily? LBGTQ? All of the above?  Take some time today to think and feel about your sex life this past year. Good enough? not enough? too much? unsafe? what will it take to feel better about you, and sex and eros and body this coming year?
This is not a one size fit all criteria and I know that this brings up a lot of pain and sadness and fear alongside all the giggles and the pleasures that are part of the plan. With as little judgement as possible – reflect on where you are in this regard.
For the 11 year old boys among us, biologically and otherwise (parents, take note) a chat about what Tefila Zaka is really about is not a bad idea. Here's a modern update about porn and what it's doing to our brains. Sometimes, less is more. Brain Vs. Porn
For those of you in relationships and marriages – check out the ever-helpful Esther Perel

Make love, not war with love. Here's to more of THAT in 5775.