The Art of Counting/Amichai Lau-Lavie
April 23 2014
YESTERDAY was Earth Day, the Eighth Day of Passover, my 45th Birthday, and the end of the first week of seven in the sacred count. Clearly, some days matter more. But what matters most is the art of counting.
TODAY we begin counting the second week of seven. This is Omer Time. More details below if you never heard of it, and new insights  if you have —  all connected to the bigger story of the cycle of sacred sevens – and what awaits us next year.
DID YOU KNOW: The time unit known as 'week' does not appear in nature. It is a human-made invention (including, most famously, the bit in Genesis about Creator getting it all done in six days and then resting for the first of Sabbaths.)
Attributed to the ancient Babylonians, loosely connected to the cycle of the moon, then adopted by the Jews and making it to global prime time, the notion of a sacred seven cycle is now integral to the way our world works. The cycle of seven is the way to not just do – but to be, and to be better, in every way.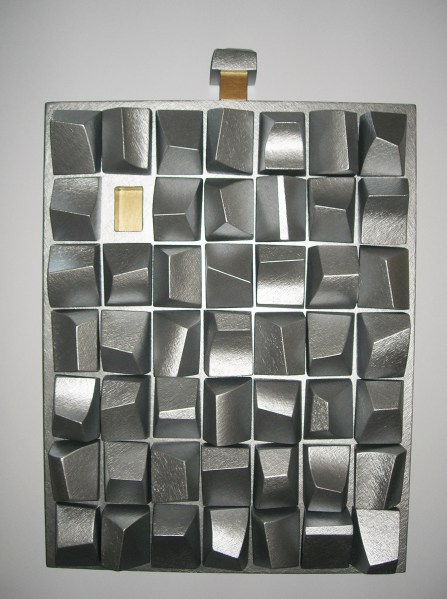 On the Jewish calendar, we are right now in the middle of the annual countdown of sevens – seven weeks from the midnight of the Passover redemption to the midnight of the Shavuot revelation on Mount Sinai. Shavuot  literally  means 'weeks'. Developed over centuries, this period known officially as "Counting of the Omer:  has evolved from an biblically mandated agricultural tool to a more loosely interpreted mystical application. Omer is Hebrew for 'a sheath of wheat': What was once about a way to plan a better harvest of grain has become a way of focusing on what matters most in our inner lives, what counts each day. It is an exercise in daily discipline, a way to  chart our humble attempt at progress from the narrow places within us to the highest summits of our aspirations. Like a game of shoots and ladders, we go at it, every year, for seven weeks, again and again.
I like the Omer countdown because life is chaos and this habit helps me ground and take a time out for this focused daily task. The fact that I am not doing it alone supports the journey. In recent years I blogged each day  online with my friend the great artist Jacqueline Nicholls, (she's doing it again this year – sign up!)  — but this year I decided to try and count each night quietly to myself, and only pause publicly at the end of each week to post a thought about the very meaning of the Seven Cycle, about the art of counting – and the act of letting go.  This is post 1 of 7. 
Why letting go? This year's seven week countdown is the 'coming attractions' to another cycle of the sacred seven. The Sabbatical Year, known in Hebrew as Shmita is upon us this coming September, as Rosh Hashana ushers 5775.  SHMITA  means 'release', a complex biblical concept intended as a way to hit restart on the systems of life – equalizing land use, financial debts and employment contracts. Similar to the weekly Sabbath, the Shmita cycle gives society a chance to take a break and refresh the system. Unlike the Sabbath, the Shmita in its original context only applied to the Land of Israel, creating a complex set of rules and regulations for agricultural use that give modern Israeli farmers, rabbis and consumers a seven year glitch and a major headache. What may have a been a doable task in the days of local biblical economy proves to be an almost challenge in today's global reality.
Just like we need the weekly Sabbath to unplug and reconnect – we could really use a re-imagined sabbatical year – a time to release and rebuild.
The concept of the Shmita – in the meta-legal sense that transcends the literal understanding of this concept – is about a year of releasing all that holds us back from being all that we can be. A year of letting go does not necessarily mean dropping it all and going on a Sabbatical from life on some tropical island – not that I'd mind… On more realistic fronts – the seventh year, reconfigured, can offer us a year of contemplation and action, taking baby steps, alone and together, in figuring out what we can rid of in our lives and what we can release to gain a better lease on a life of greater flourishing, less nonsense and addiction, more being present in the here and now.
It only happens every seven years and I'm excited to take this coming cycle seriously – inviting friends and co-creators of the Lab/Shul journey to join me for a year of exploration and release. For the Lab/Shul community – just starting out, this can serve as a powerful way to chart our growth and mark our milestones – planning seven years ahead, working out a sustainable,  sacred and solid grid.
The Omer's seven week count presents the perfect set up, introducing us, week by week, to the inner cycle of sevens, as a sort of warm up, psychic prep, a practice in the art of counting and the act of letting go.
So let it count. And let it go!
Join us on May 10th May 10  –  our next Shabbat AM with focus on a deeper exploration of the original Biblical recipe for the Shmita year. Then on Shavuot,  June 3  – the 49th night of this year's Omer countdown stay up with me and many great teachers at the 14th Y for an all nigher immersion in the sacred art of revelation, release and renewal.
Splendid Spring and Sacred Sevens.